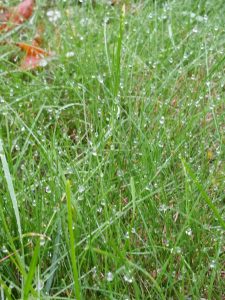 Hoping all are enjoying this slow ease into Fall-ing leaves!
Most of you are aware, but for those who are not this written blog is just an intro to the weekly Live Vlogs on Fridays where I have update the Current Collective Consciousness Themes, the Medicine Helpers and Energetics available in response to that theme and leading a deep 30min transmission (meditation) of those energetics. All are invited to join me to add your input with answers, readings and revelations channeled to those participating. Please take advantage of this free Healing. All are accessible on my Youtube channel 'AHealersUniverse'. Subscribers will be able to win a Free Alchemical Alignment session-one given away each month! For those that offer a comment or question, you will be entered into a drawing for a bottle of Young Living Essential Oil!
Thurs. Oct 29th Soul Election group will meet at 8pm giving you an opportunity to imprint your Dreams, Desires and Wishes into the Unified Field. For this occasion particularly those dreams as they may be related to the choice being made on Nov. 3rd.
First in-person event since March! The 13th annual All Saints/Souls Day Ceremony Sunday Nov. 1st 6p-9p. It will be outside with face coverings and socially distanced. We will be calling in the Ancestors as we collaborate with the Four Elements incorporating the Firepit, Labyrinth and Pond for the 'deathing' 'of the old in us personally, generationally, culturally and collectively. Space is limited so please register as soon as possible to reserve your place. $35 all materials included
As always each week seems to bring more intensity and contrast of all sorts! This week with the backdrop of leaves, plants and grasses dying there is the blossoming of flowers that normally bloom in the spring and miniature flowers showing up on ground cover as if to remind us that there are constant innovations growth and forward movement creating continuity of Life Force despite the apparent loss of life. Sites where these can be found are mentioned in this week's Vlog.
As I luxuriated in the heavy morning fog the past few days reminiscent of my growing up in the Bay Area, the delicious hush and sense of the mystical was palpable as if heralding the Energetic of Magic that has been coming in for the past week. The most fascinating webs that do not seem to be those of spiders are appearing all over my yard, again seeming to hold an 'otherworldly' energy as they are 3dimensional and built to span a vertical and horizontal space!
I invite you to allow the many signs and signals surfacing from the Magical Worlds to come to you and guide you into a remembrance that with Magic not only are all things possible, but that which is 'beyond imagining' can also occur and almost in an instant.
Such is the time in which we live. Evolutionary energetics coming from many sources with so many converging Worlds, Realms and Kingdoms and Beings which are involved and invested in the evolution of this project Earth.
This week's FB live event and meditation brings forward how intricately and intimately intertwined your own Journey with that of the collective with that of the Earth and the events such as the Fires in Colorado can affect and be affected. Should you feel called to simply listen to the Meditation for the Fires and the fires within, it begins at approx the 26min mark.
As the tension, pressure and pull on your mind body heart and soul increases over the next weeks, I am offering 75-minute Alchemical Alignment sessions at 50% off through 11/11!! That's just $68! (Or for those with continued hardship due to the current crises it will be reduced further.)
Please remember each day to get outside and put your feet on/in the ground allowing the deeper knowledge of both your body and the land to ease, heal and fortify you.
Using such Young Living Oils as Valor, Peace and Calm, Stress Away, Vetiver, Build Your Dream, Melissa, Transformation and Believe!! These are such amazing and true helpers and guides with the actual plant Being wisdom still able to be felt and learned from. Now is the time to have their gentle guidance and wisdom-contact me for help with obtaining them or Reading of the most important ones for you right now.