Greetings Dear Ones,
 Hoping your Thanksgiving was warm and full-filling!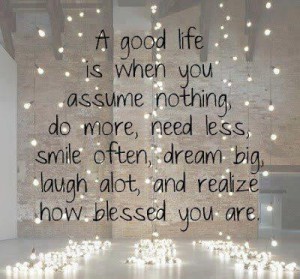 As beings of Light ourselves do we really know for how long or how far reaching our 'light' actions or words may extend? I am sure if you gave pause, you would be able to count many an instance when a phrase or someone's words, gesture or giving behavior has remained deep within you. Perhaps it was something that colors who you are today. In any case I invite you to take a moment to realize how many there have been and send a bit of your light to them wherever they may be even if it was someone you never met. For I know that the light of many Masters' words and teachings continue to illuminate my path every day.It seems very appropriate to be feeling thankful as the 'Season of Light' begins with the first day of Chanuka. the celebration of a miracle which extended light far longer than anticipated or expected.
"Let your light shine so brightly that it lets other see their way out of the dark"  
We have a full month of Light celebrations holding many symbols, traditions, significance and opportunities to access the radiance within to such an extent that it beams from you in all directions.  
On Fri. Dec. 13 at 7pm I will be sharing the Pineal Tones that activate the 24 multidimensional levels of the human DNA and I invite you to receive this gift of Sound that has physical, mental and of course profound spiritual effects. I will be fresh back from the first Compassion choir event opening Nodes within the earths Chrystalline Grid for further evolution of our planet.You will be spreading your light through donations to the Camden Rescue Mission.  
Also all gift certificates purchased for yourself or a loved one (think Raindrop Therapy!) to be used through Feb. will also benefit the Camden Rescue Mission now in time for the Dec. 21st gifting to several thousand needy children in our own backyard. A portion of each will be sent to the Mission .  
In Phoenixville , Pa. an amazing group of artists have been designing and constructing a 30 ft. wooden Phoenix that will be lit afire after much music and celebration in the town on Dec. 14th. It is a long standing tradition and you can take the opportunity to purify any old habits, thoughts etc. in the flames allowing new ways of being to come forth from the ashes. Here is the website for more info. on this wonderful way to celebrate the Light from the darkness representing traditions of old at this time of year  http://www.firebirdfestival.com/ . If anyone want to enter a drawing for a healing basket including a gift certificate and Young Living Oils you can send it here and I will send the contribution on to the organizers of the event.  
Then on Dec. 18th  at 7pm in the Sacred Sisterhood Circle we will be working with that inner light and Light Energy Archetype to receive and transmit ones unique Essence and to form intricate patterns in communion with those present, angelic beings and the White Light Masters. And to share in that brilliance of Woman Energy– All of December — Dazzling Venus The brightest planet of them all will shine a few hours after sundown in the Southwestern sky and for about 1.5 hours approaching New Years Eve. Around December 5th, a crescent moon will pass above the planet and the next night Venus will be at its brightest and wont be again until 2021.
And once again Marilyn with her gemstone jewelry will be available!
And on Dec. 20th at 7pm I will be facilitating a Sacred Guided Journey into the Chrystalline energy grid transmitted through you as a prism of Divine Light Energy, refracting and reflecting your Core Star Essence to the world!.
I hope to be illumined by your presence at any or all of the events in this auspicious time! Please call to register and for directions/instructions/questions  856-904-5566.