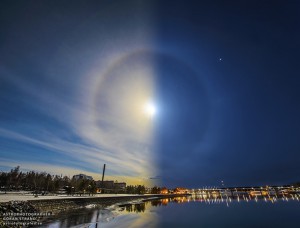 As we move into this shift of light and dark in our astronomical and seasonal Solstice, I invite you to join me at 7:30pm this Wed. Dec. 21st for a recalibration meditation.
While this is very last minute, the Divine opened up my Wed. evening and if you are feeling overwhelmed by the current events, physically overextended, energetically drained, or spiritually yearning –  this will be an time of fulfilling, rejuvenating and recalibrating energetics of connecting and balancing.
Interestingly scientists detected a huge wave of energy moving over our planet on Mon., but have no idea where it is sourced from. In my meditations it does not seem to be classifiable as either positive or negative, but a force for change. Huge change! Listen here for yourself https://www.youtube.com/shared?ci=FW7tpqkB1qc.          It is pretty scientific, but if you watch long enough to see the "S" wave and hear a little about its magnitude, you will understand the enormity and the unprecedented intensity of such a phenomena.
My sense is that this is an opening and opportunity so I encourage you to take 90 min out of your Holiday doings to receive this powerful transmission with me tomorrow night to take advantage of the energetics of what I am referring to as 'Mutual Duality'.
Many Lightworkers, Seekers, those on a Spiritual path are finding themselves in a quandry Many feel the anger/upset at the amount of power and freedom of those who wish to continue the old pattern of dominance and oppression causing harm and damage to the innocent, the weak, the Land, and depletion of natural resources. While at the same time they are seeing and knowing the current world situation to be a revelation and surfacing of all that needs to be transformed for us to move to the next level of evolution.
You may be familiar with non duality, however that still holds a concept of separation even as it describes a solution that benefits not one side or the other, but both in a 3rd solution. We cannot allow those two opposing aspects within us to exist and seek a solution that does not fully incorporate both. Not spiritual bypass, or intellectual bypass nor energetic bypass are possible in order for us to truly evolve.
We must come to love, appreciate and embody both the beautiful parts of ourselves and the so called 'ugly' or destructive parts, borne out of the processing and transforming or ideally transmutation of that which impedes the fullest expression of our authentic selves. Here's a replay of the Star Trek episode entitled "The Enemy Within" where Kirk realizes he need both sides of his human nature to be who he is and do what he loves! http://www.hulu.com/watch/283813
Mutual duality is the full encompassing of both light and dark, positive and negative, destructive and creative with gratitude and appreciation for these aspects of us that have not only helped us to survive, but without which we are lacking and that which compliments and corresponds to the other. A breathtaking dance of the Yin and Yang of us, the planet and the universe.