"It was but yesterday I thought myself a fragment quivering without rhythm in the sphere of life. Now I know that I am the sphere, and all life in rhythmic fragments moves within me."             
Kahlil Gibran 
Tapping The Magic Within
Beyond the miraculous is the Mystical and Magical. Come explore and learn to use your particular and unique internal knowledge and abilities to create the life you are dreaming! This evening will include readings of Your Way and experientials to help you use your own flavor of magic in the day to day! There will also be transmissions of Magical Transformation Energetics for multilevel healing.
Friday Jan. 12th 7pm Cherry Hill, NJ Please call for details and to register $25 in advance $35 at door
.
.
.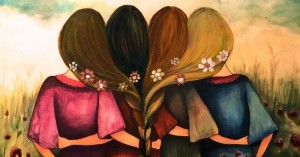 SACRED SISTERHOOD CIRCLE
As the deconstruction of the old Piscean Age of duality wherein the masculine way of dominance and control by the few at the cost of the many occurs, the Aquarian Age of the Divine Feminine way of Connection, Communication, Cooperation, Collaboration, Communion and Compassion comes forth.    Join with other beautiful women as we access and embody our Innate Wisdom and expand our Intuitive powers aligning with the ancient knowledge of the Earth and guidance from Goddesses, Mythological Heroines, Master Devas, the Hidden Folk, Nature Spirits and your own personal Guides.
Wed. Jan 10th at 7pm Cherry Hill, Please call for details and directions 856-904-5566 $25/$35 at door